Simple to complex tooth extractions performed in one place.
Wisdom teeth, tooth extractions, and so much more.
Although wisdom tooth extractions are the most common and well-known form of oral surgery, there are many other procedures which could save your smile. These include:
An oral surgeon who has attended additional years of dental school performs most of these treatments. However, wisdom tooth and regular tooth extraction can be performed in our Dental Care Of Vashon office. Our knowledgeable dentist is able to gently and precisely remove teeth that are negatively impacting your oral health.
More complex issues are referred to our partner oral surgeon (who visits our office). Although the idea of surgery may sound intimidating, our team is by your side and will listen to any concerns you have. We work closely with the oral surgeon to ensure you receive the highest standard of care.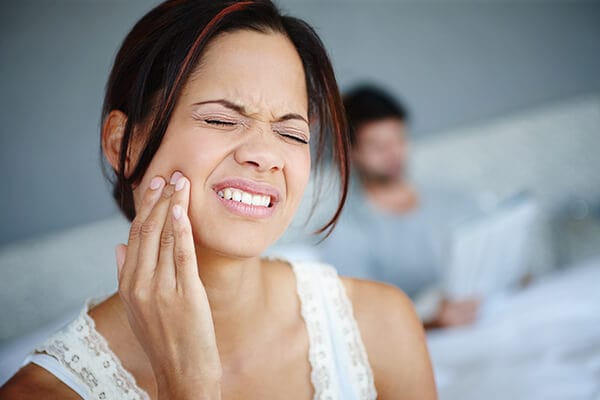 Simple, fast, and gentle tooth removal in Vashon, WA.
Dr. Radost Dimova is always striving to save your natural teeth. She offers a range of comprehensive services designed to maintain your smile and health. However, on occasion, the best course of action is to remove your tooth in order to protect your health.
Extractions are commonly performed due to the following reasons:
Many times it is for the benefit of your overall health to have these teeth removed.
The process for removal is simple. Your caring dentist carefully numbs the area (we offer sedation for more nervous patients), the tooth is rocked in the socket so it is loosened, and then it is pulled out. The socket is then covered with a gauze to prevent bleeding and infection. After the procedure, we will discuss restorative options such as a dental implant or dental bridge, if necessary.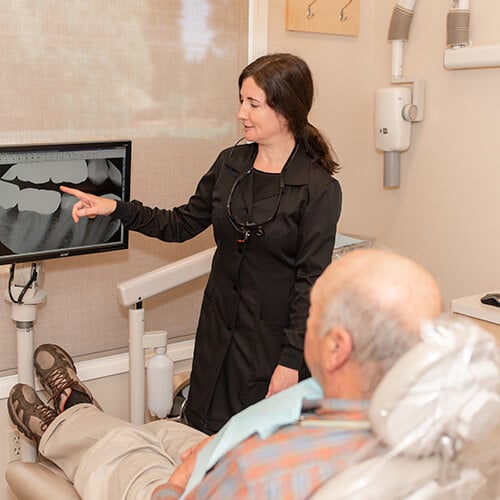 This is an AMAZING dental experience! I have always hated going to the dentist (leftover fears from having braces). These women are total pros! From the front-end office to the hygienists, the assistants and of course the Dr.! A strange and wonderful plus? Tiny, petite women have little bitty hands! Makes for plenty of room in one's mouth. It really does actually make me look forward to going to the dentist! You GO girls!

Always happy with your work and atmosphere

Janet Jaeger
23:18 29 Nov 22

Stacey Peyer
21:05 06 Jan 21
I love everything about this office. First review I've ever written.

anne onvashon
19:10 21 Oct 20
We're new to the practice and have had all expectations exceeded. The team is super friendly, knowledgeable, and efficient. The family is all caught up on our dental care needs and are thrilled that DCV is on Premera BCBS' preferred provider list!

Brent Poole
23:20 17 Sep 20
Rarely can one be excited about going to the dentist. With this in mind, we have been going here for considerable time. It was good, then with the update in staff, it became great.A special shout out to Wanda. The gentlest hygienist we have ever had poke and prod our mouths.I highly recommend this location.

Vince Ornato
23:06 01 Apr 20
Always got great service and advice from Dr Dimova. Everyone in the office is very friendly and Molly at the front desk is always happy to see folks, which is a nice way to start a dentist visit!

These folks are the best. Such a positive dentist experience.

Karen Jensen
19:50 03 Mar 20
I no longer fear going to the dentist. They listened to my concerns about sensitivity to pain and adjusted accordingly. I highly recommend Dental Care of Vashon.

Mimi English-Koch
20:38 27 Jun 18
Great dental care here - really good dentist and assistants. I have teeth that are tightly spaced at the top, and sometimes when I go in for a cleaning the technician will cut up my gums trying to get the floss past the tight part - this place is the 1st dentist I've been too where they know exactly how to do that correctly.

Jack Sheldon
21:04 04 Oct 17
Best dental care I've ever had! Gentle, compassionate, and professional. Devoted to providing comprehensive care and a pain-free experience.

Antonio Dittmann
19:19 11 Mar 17
Friendly and welcoming staff. Listens to concerns, very gentle and uses the latest dental technology.

Mimi English-Koch
00:34 29 Dec 16
Excellent staff and excellent care!

Michael Swanson
20:59 27 Oct 16
Have been a patient for over 10 years. Outstanding service, I almost like going to the dentist since coming here. All the staff are friendly and attentive. The hygienist is very gentle, it's a pleasure to have her work on my teeth. Thank you for my smile!

Louise Bostock
21:00 05 Oct 16
ORAL SURGERY IN VASHON, WA
Expert care for more complex cases.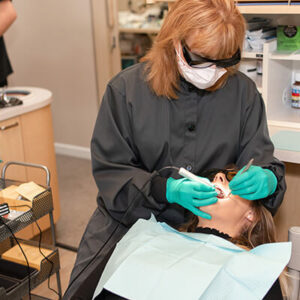 When your third set of molars do not erupt properly or are too big for your jaw, they can cause pain and other dental problems. An oral surgeon is able to remove both regular wisdom teeth and impacted teeth. Using advanced skill and precise techniques, the teeth can be comfortably removed and balance reinstated to your mouth.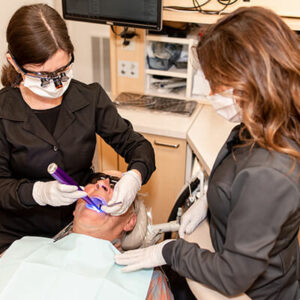 When gum disease or soft tissue problems have developed beyond the realms of oral hygiene maintenance, a gum surgeon can help restore your health. Through deep cleanings and gum contouring, common cosmetic and restorative complaints can be fixed. Very often laser dentistry is employed to produce more precise and effective results, with a faster recovery time.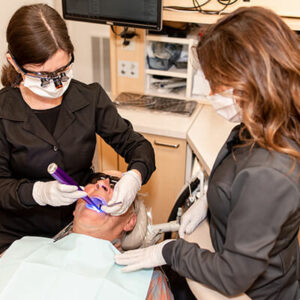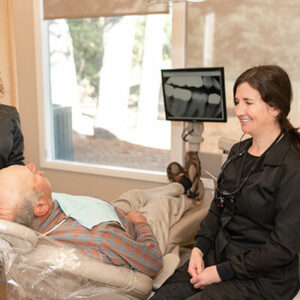 When you have a missing tooth, dental implants could be the ideal answer. An implant mimics your tooth's natural root and is surgically placed into your jaw bone by a trained oral surgeon. The surgeon assesses the ideal placement and ensures a solid foundation for the implant. Afterward, our restorative dentist places a dental crown or denture on top of the implant to restore your smile.
SAFE AND GENTLE TOOTH REMOVAL
Oral surgery could save your smile and revolutionize your life.