Your caring dentist in Vashon, WA.
Guiding you to improved dental health.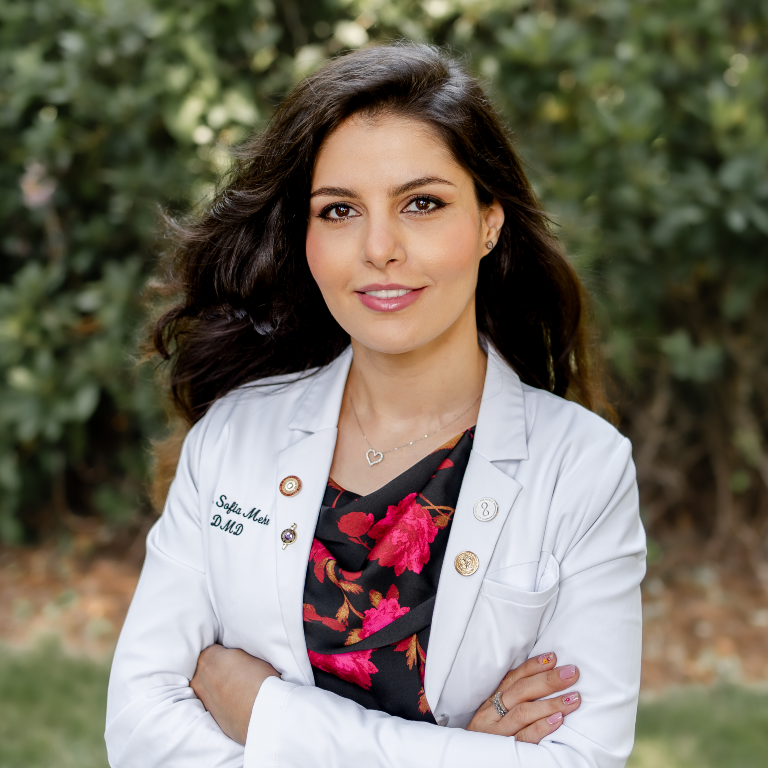 Dr. Mehr brings a wealth of experience and a tremendous passion for serving patients. She grew up in the United Kingdom and Iran, later moving to Canada with her family, and then attending Rutgers School of Dental Medicine in Newark, NJ. Dr. Mehr is excited to experience life in Vashon and to get to know our community better.
She strives to place the well-being of her patients at the core of everything she does by getting to know them well and setting goals for their oral and physical well-being. Dr. Mehr strives for excellence in her care by fostering high standards, personal reliability, social respect, and grace in her interactions.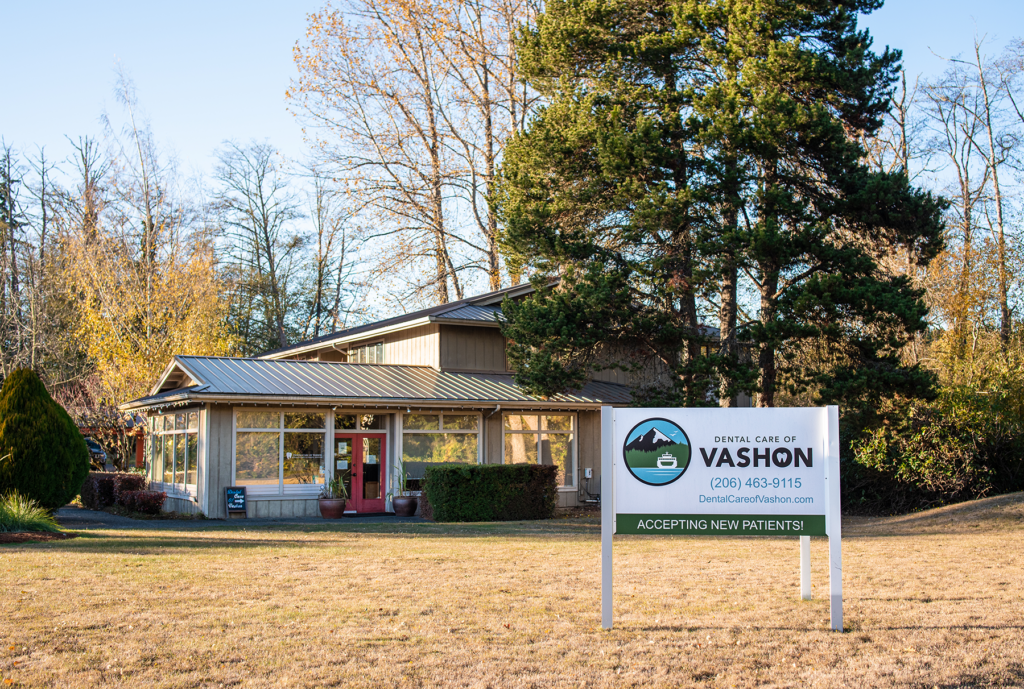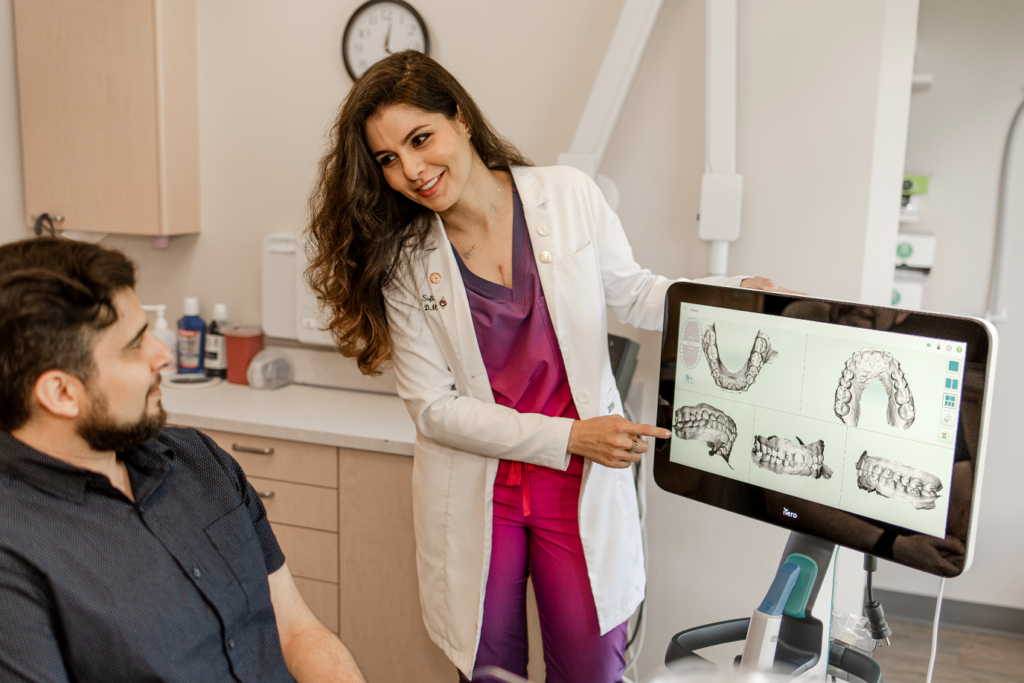 Terrific office staff, exceptional service, the professional staff is top-notch , highly competent and everyone is very friendly.

Frank Schin
21:24 13 Oct 23
While Dental Care of Vashon is no longer in-network for Premera BCBS, i'd recently had a filling they'd done fall out. The team insisted I come in and that they take care of it at no cost. Once in the chair, the team realized that I had an unrelated problem in an adjoining tooth. They decided to take care of that tooth as well at no cost. This is a testament to the team there. I can't say enough about the competence, professionalism, and level of care they provide. I owe a big THANK YOU to Dental Care of Vashon!

Brent Poole
19:26 13 Oct 23
A warm, friendly team who make the act of going to the dentist a positive experience.

Welcoming, on-time, calming and expert. Everything you want in a dental clinic.

Bruce Anderson
21:20 05 Oct 23
This office has top notch personnel! It runs on time & avoids any surprises! A friend recommended it to me & I recommend to you.

Laura Carrier
22:49 04 Oct 23
I really like coming to Dental Care of Vashon. Everyone is kind, helpful and clear with care recommendations.

Merrilee Runyan
19:25 03 Oct 23
Everyone is terrific at Advanced Dental Care of Vashon. Kind, caring and professional I would highly recommend them.

Eileen Olsen
22:57 29 Sep 23
Excellent experience. Karleen treated my periodontal disease throughly and professionally, answering all my questions. I was most satisfied.

John A McCoy
18:12 28 Sep 23
Compassionate care. Gentle and also gets the job done, as needed

Kim Eckhardt
03:41 27 Sep 23
The best cleaning you could ever get. I love this place - everyone is so nice.

Francesca Giusti
23:34 26 Sep 23
I was very happy to have been able to get an appointment without waiting very long for my very first visit. Upon arrival, staff was very friendly and the rooms are comfortable with large windows so you can gaze out at the beautiful trees while someone is in your mouth. I felt well cared for and I can't wait to go back for a cleaning.

Lorraine Craft
22:25 26 Sep 23
Rarely can one be excited about going to the dentist. With this in mind, we have been going here for considerable time. It was good, then with the update in staff, it became great.A special shout out to Wanda. The gentlest hygienist we have ever had poke and prod our mouths. Kayla makes miracles happen and new dentist is pretty current and very sharp.I highly recommend this location.

Vince Ornato
22:46 17 Aug 23
Wanda is a wonderful dental hygienist!!!

Gale Lurie
21:33 16 Aug 23
Polite, professional, and expedient

Wanda is the reason that I go here

Dwight Anderson
19:55 04 Aug 23
Our experience at this office has always been top shelf. The staff is friendly and provides the best care. I would highly recommend this practice.

Matthew Habrat
18:09 04 Aug 23
I've been coming here for years now because I know that I'm in safe and caring hands. I'm so glad that I found this amazing team of people. I always leave with a smile on my face. Thank you Dental Care of Vashon! You're the best!

David & Connie
23:45 28 Jul 23
1st visit, happy with the results so far!

William Dubay
21:34 12 Jul 23
Dr. Sofia Mehr is the best, gentlest, and most attentive dentist I have ever experienced. The staff is exceptional.

Adrienne Forest
22:15 30 Jun 23
The office is friendly and organized. Appointments start on time! My hygienist is great-remembers me, knows what we are working on, does a great job, and gives practical advice. She and the dentist are a good team. I feel like we discuss conditions and arrive at a sound but not pushing procedures place.

I didn't like going to the dentist until I became a patient at Dental Care of Vashon. Now I look forward to my appointments. The entire staff is great.

Casey Buxton
17:01 15 Jun 23
The staff at Dental Care of Vashon are consistently caring and professional. They are careful to make sure I understand what is going on and to keep me informed of my options.

Laura C Griffith
21:07 11 Jun 23
I received wonderful care. Listen to what was going on with my implant. We came up with the mutual plan. Everyone was very professional and respectful. Definitely will recommend dental care of vashon to my friends.

Penni Symonds
22:57 07 Jun 23
Great staff and dental expertise! I love my new smile!

Sherrie Pierson
22:16 07 Jun 23
I appreciate their proactive approach and professionalism. They also do a great job scheduling and reminding me of appointments. Thank you 👍

Marilyn Kleyn
18:46 07 Jun 23
They took great care of my daughter. She had bit her lip, which turned into a very painful sore area, which they cauterized with a laser. It will go away so much faster now! Thank you for your compassion😊

Karleen Diefendorf
21:31 24 May 23
This is an AMAZING dental experience! I have always hated going to the dentist (leftover fears from having braces). These women are total pros! From the front-end office to the hygienists, the assistants and of course the Dr.! A strange and wonderful plus? Tiny, petite women have little bitty hands! Makes for plenty of room in one's mouth. It really does actually make me look forward to going to the dentist! You GO girls!

Wanda is an amazing hygienist. Professional and caring. Always making sure her patients are comfortable.

Jennifer Shields
22:09 11 May 23

Bill Stoneham
21:23 10 May 23
I have been very pleased with Vashon Dental Care, whose dental services I have been using for about six years. They offer the diligent, attentive and professional care that you normally expect to receive, and they always seem to run on time. I could not be more satisfied.

Robert Briggs
03:46 05 May 23
Great staff who genuinely care about results and try to be as cost efficient as possible. Recommend!

Amanda Kelly
18:30 03 May 23
My experience was over, above, and beyond wonderful. She was very thorough as well as gentle. ALL my questions were answered sincerely. She gave me new information and even more information to "chew on".

Always happy! Great care and service every time!

Wende Johnson
04:21 29 Apr 23
Very knowledgeable staff. My hygienist Mandy did a great job explaining my x-rays and gum health in a way that I could understand. Her cleaning was very thorough too. Will definitely be back!

Jennifer Mickelson
17:11 25 Apr 23
Always receive the best care! Wonderful staff.

Laura Ulianich Bartley
20:11 18 Apr 23
I highly recommend Dr. Mehr. She is exceptional explaining what needs to be done, and absolutely no pressure to have dental work done asap if not necessary. I'm actually looking forward to her replacing a broken crown. She clearly understood my concerns.

Linda York
23:49 31 Mar 23

Brett Anne S
18:09 30 Mar 23
Very nice, patient people, and a professional practice.

Andreas Lorenzen
02:23 30 Mar 23
I've been going here for dental care for several years and I have always received the best care. Love this place!

Shana Hirsch
19:43 28 Mar 23
Excellent service. Top of the line.

Tami Brockway Joyce
00:00 10 Mar 23
Wanda did a fabulous job. A very pleasant lady and proficient dental assistant. She gets my recommendation.

Stu Tribble
23:09 09 Mar 23
Evan Justin here - been enjoying convenient, pain free service for 30 years. Presently in the middle of my second rear molar implant. Careful, effective treatment, friendly staff.

John Locke
19:35 08 Mar 23
I have always appreciated the work they do to make sure they've covered all my dental needs, and they always ask if there are any changes that they need to be aware of which tells me that they care about their patients. Everyone there works hard under stressful circumstances. Thank you!

MelSteve Snyder
21:31 23 Feb 23
Have been going to Dental Care of Vashon for years. Love me hygienist Wanda. Gentle and thorough

Kirk Barker
19:13 22 Feb 23
Always had a great experience at Dental Care of Vashon. Friendly, professional and prompt team!

Duane Bedard
23:20 21 Feb 23
As usual, I received outstanding oral hygiene treatment from Wanda. She is the best!

John Runyan
19:20 11 Jan 23
As always, excellent care, on time and staff is welcoming and professional.

Susan Pitiger
17:09 17 Dec 22
Been with DCofV for a few years now. Always great! Thoughtful, personal, intelligent care. With my son, 9yrs old, and myself.

Jacob Heil
20:41 15 Dec 22
I love these people! They always are so professional and very personable at the same time. It's nice to feel completely comfortable here. I can lay back and experience great care and expertise in their work. I will always recommend them. They're the best!!

Brock Smith
18:17 15 Dec 22
I love everyone here! They are caring and dedicated.

linda Kirkish
23:25 07 Dec 22
It was fun and easy - got a gold star for using the hydro floss. Any of you reluctant flossers out there like I was; they're cool. And they have high quality toothpaste. And free item bags.

Dimitri Hunter
18:12 07 Dec 22
Always happy with your work and atmosphere

Janet Jaeger
23:18 29 Nov 22

Stacey Peyer
21:05 06 Jan 21
I love everything about this office. First review I've ever written.

anne onvashon
19:10 21 Oct 20
Always got great service and advice from Dr Dimova. Everyone in the office is very friendly and Molly at the front desk is always happy to see folks, which is a nice way to start a dentist visit!

These folks are the best. Such a positive dentist experience.

Karen Jensen
19:50 03 Mar 20
I no longer fear going to the dentist. They listened to my concerns about sensitivity to pain and adjusted accordingly. I highly recommend Dental Care of Vashon.

Mimi English-Koch
20:38 27 Jun 18
Great dental care here - really good dentist and assistants. I have teeth that are tightly spaced at the top, and sometimes when I go in for a cleaning the technician will cut up my gums trying to get the floss past the tight part - this place is the 1st dentist I've been too where they know exactly how to do that correctly.

Jack Sheldon
21:04 04 Oct 17
Best dental care I've ever had! Gentle, compassionate, and professional. Devoted to providing comprehensive care and a pain-free experience.

Antonio Dittmann
19:19 11 Mar 17
Friendly and welcoming staff. Listens to concerns, very gentle and uses the latest dental technology.

Mimi English-Koch
00:34 29 Dec 16
Excellent staff and excellent care!

Michael Swanson
20:59 27 Oct 16
Have been a patient for over 10 years. Outstanding service, I almost like going to the dentist since coming here. All the staff are friendly and attentive. The hygienist is very gentle, it's a pleasure to have her work on my teeth. Thank you for my smile!

Louise Bostock
21:00 05 Oct 16
EDUCATING & GUIDING YOU TO PREMIUM HEALTH
Our dentist uses her experience and expertise to bring innovative dentistry to all our Vashon patients.