Financing & insurance solutions to make your smile.
Find out how our team can help you make the most out of your benefits.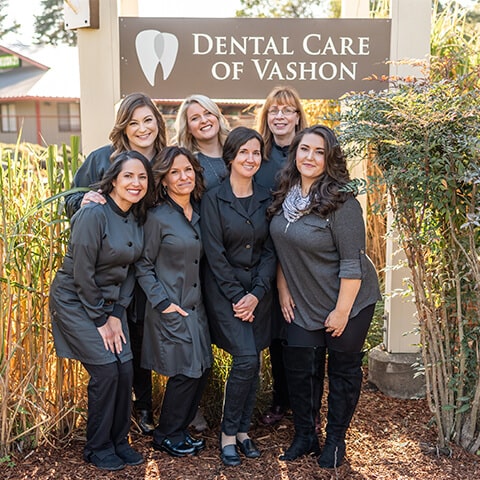 Dental insurance doesn't need to be time-consuming or confusing. Our experienced team will help you understand your benefits and assist you in maximizing them. We'll sit with you and answer any questions you may have. Please don't hesitate to contact us with any questions.
Dental Care Of Vashon is also a preferred provider for:
WE ACCEPT AN ARRAY OF PAYMENT METHODS
This is an AMAZING dental experience! I have always hated going to the dentist (leftover fears from having braces). These women are total pros! From the front-end office to the hygienists, the assistants and of course the Dr.! A strange and wonderful plus? Tiny, petite women have little bitty hands! Makes for plenty of room in one's mouth. It really does actually make me look forward to going to the dentist! You GO girls!

Always happy with your work and atmosphere

Janet Jaeger
23:18 29 Nov 22

Stacey Peyer
21:05 06 Jan 21
I love everything about this office. First review I've ever written.

anne onvashon
19:10 21 Oct 20
We're new to the practice and have had all expectations exceeded. The team is super friendly, knowledgeable, and efficient. The family is all caught up on our dental care needs and are thrilled that DCV is on Premera BCBS' preferred provider list!

Brent Poole
23:20 17 Sep 20
Rarely can one be excited about going to the dentist. With this in mind, we have been going here for considerable time. It was good, then with the update in staff, it became great.A special shout out to Wanda. The gentlest hygienist we have ever had poke and prod our mouths.I highly recommend this location.

Vince Ornato
23:06 01 Apr 20
Always got great service and advice from Dr Dimova. Everyone in the office is very friendly and Molly at the front desk is always happy to see folks, which is a nice way to start a dentist visit!

These folks are the best. Such a positive dentist experience.

Karen Jensen
19:50 03 Mar 20
I no longer fear going to the dentist. They listened to my concerns about sensitivity to pain and adjusted accordingly. I highly recommend Dental Care of Vashon.

Mimi English-Koch
20:38 27 Jun 18
Great dental care here - really good dentist and assistants. I have teeth that are tightly spaced at the top, and sometimes when I go in for a cleaning the technician will cut up my gums trying to get the floss past the tight part - this place is the 1st dentist I've been too where they know exactly how to do that correctly.

Jack Sheldon
21:04 04 Oct 17
Best dental care I've ever had! Gentle, compassionate, and professional. Devoted to providing comprehensive care and a pain-free experience.

Antonio Dittmann
19:19 11 Mar 17
Friendly and welcoming staff. Listens to concerns, very gentle and uses the latest dental technology.

Mimi English-Koch
00:34 29 Dec 16
Excellent staff and excellent care!

Michael Swanson
20:59 27 Oct 16
Have been a patient for over 10 years. Outstanding service, I almost like going to the dentist since coming here. All the staff are friendly and attentive. The hygienist is very gentle, it's a pleasure to have her work on my teeth. Thank you for my smile!

Louise Bostock
21:00 05 Oct 16
Redefining your dental visit by making it easy.