WHY CHOOSE DENTAL CARE OF VASHON?
We're open on Fridays and accept dental insurance!
MAKING OUR COMMUNITY SMILE
Offering the most convenient and comfortable dentistry on Vashon Island.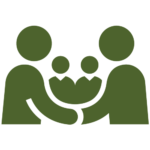 From our Friday opening hours to our range of comprehensive services, we do all we can to make your experience convenient and straightforward. We know family life can be busy, so we do our best to run on time, offer efficient care, and arrange the opportune time for you to visit.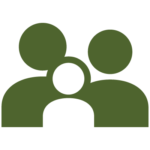 Our community is close to our hearts. Every member of our team views you as a key part of our dental family. This outlook inspires us to go the extra mile for your health and provide you with a truly unique experience. You'll enjoy comfort, laughter, and building new friendships when you visit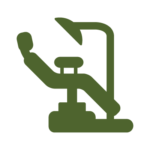 Keeping up with the latest dental trends is important to our dentist in Vashon, WA. Dr. Dimova continues to advance her knowledge while adding new, innovative technology to our office. Each piece of equipment is carefully chosen and used to increase the efficiency of your visit and produce even better results.
MORE COMFORT, LESS ANXIETY
Imagine a Vashon Dental visit you really enjoyed!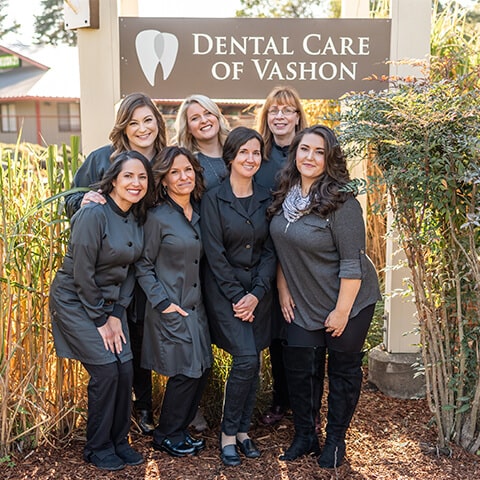 As a team, we pride ourselves on being sensitive to all our patients' needs. We offer an empathetic ear, address your primary concerns, and do all we can to earn your trust. This includes being transparent throughout your visit by clearly outlining each step and openly discussing our recommendations.
What's more, Dr. Dimova has gone a step further by equipping our office with some modern patient comforts, such as:
We don't want you to feel nervous about getting exceptional dental care in Vashon, WA. Rather, you can enjoy the wonderful office atmosphere while experiencing the benefits innovative dentistry can bring.
Get ready for a new type of dental visit in Vashon, WA
This is an AMAZING dental experience! I have always hated going to the dentist (leftover fears from having braces). These women are total pros! From the front-end office to the hygienists, the assistants and of course the Dr.! A strange and wonderful plus? Tiny, petite women have little bitty hands! Makes for plenty of room in one's mouth. It really does actually make me look forward to going to the dentist! You GO girls!

Always happy with your work and atmosphere

Janet Jaeger
23:18 29 Nov 22

Stacey Peyer
21:05 06 Jan 21
I love everything about this office. First review I've ever written.

anne onvashon
19:10 21 Oct 20
We're new to the practice and have had all expectations exceeded. The team is super friendly, knowledgeable, and efficient. The family is all caught up on our dental care needs and are thrilled that DCV is on Premera BCBS' preferred provider list!

Brent Poole
23:20 17 Sep 20
Rarely can one be excited about going to the dentist. With this in mind, we have been going here for considerable time. It was good, then with the update in staff, it became great.A special shout out to Wanda. The gentlest hygienist we have ever had poke and prod our mouths.I highly recommend this location.

Vince Ornato
23:06 01 Apr 20
Always got great service and advice from Dr Dimova. Everyone in the office is very friendly and Molly at the front desk is always happy to see folks, which is a nice way to start a dentist visit!

These folks are the best. Such a positive dentist experience.

Karen Jensen
19:50 03 Mar 20
I no longer fear going to the dentist. They listened to my concerns about sensitivity to pain and adjusted accordingly. I highly recommend Dental Care of Vashon.

Mimi English-Koch
20:38 27 Jun 18
Great dental care here - really good dentist and assistants. I have teeth that are tightly spaced at the top, and sometimes when I go in for a cleaning the technician will cut up my gums trying to get the floss past the tight part - this place is the 1st dentist I've been too where they know exactly how to do that correctly.

Jack Sheldon
21:04 04 Oct 17
Best dental care I've ever had! Gentle, compassionate, and professional. Devoted to providing comprehensive care and a pain-free experience.

Antonio Dittmann
19:19 11 Mar 17
Friendly and welcoming staff. Listens to concerns, very gentle and uses the latest dental technology.

Mimi English-Koch
00:34 29 Dec 16
Excellent staff and excellent care!

Michael Swanson
20:59 27 Oct 16
Have been a patient for over 10 years. Outstanding service, I almost like going to the dentist since coming here. All the staff are friendly and attentive. The hygienist is very gentle, it's a pleasure to have her work on my teeth. Thank you for my smile!

Louise Bostock
21:00 05 Oct 16
Whole health dentistry with a preventative focus.
There is no doubt dentistry is evolving into a more comfortable area of healthcare and Dental Care of Vashon is continuing to keep pace. Dr. Dimova has formulated a services menu designed to meet the individual needs of your family (regardless of age). We combine state-of-the-art technology with our real love for people, to provide you with the ultimate Vashon dental experience.
See what we offer to our local community:
Oral Hygiene
Feel refreshed and confident with our custom hygiene program.
Laser Dentistry
Our new laser service comfortably cleans your teeth and repairs your gums.
Sedation Dentistry
Relax during your visit to Dental Care of Vashon.
 Teeth Whitening
Feel confident with your smile, thanks to our exciting teeth whitening solution.
Oral Cancer Screening
We offer regular cancer screenings using the latest technology.
Dental Implants
Combining beauty with function for an outstanding tooth replacement option.
Experience the difference at our office on Vashon Island, WA.